Le Laboratoire des formes est un studio de design graphique créé en 2019 par Phi Dung Nguyen et Alexandre Texier.
Notre association nous permet d'élaborer des projets divers et de les accompagner sur des supports variés, allant de l'imprimé au numérique.
Renewal of the website for the agency Pyz Architecture. Design by Élise Gay & Kévin Donnot (E+K). The web development has been taken care of by us.

Renouvellement du site web pour l'agence Pyz Architecture. Design réalisé par Élise Gay & Kévin Donnot (E+K). Le développement web a été pris en charge par nos soins.
After signing a partnership with the French high school Charles de Gaulle in Beijing and with the support of Jonathan KS Choi, the Palais de Tokyo is setting up the e-Educalab, a web platform dedicated to art mediation.

The design as well as the follow-up of the project was taken in charge by Élise Gay & Kévin Donnot (E-K), Vincent Broquaire realized the illustrations. As for us, we took in charge the development of the platform.

Après la signature d'un partenariat avec le lycée français Charles de Gaulle de Pékin et avec le soutien de la Jonathan KS Choi, le Palais de Tokyo met en place l'e-Educalab, une plateforme web dédiée à la médiation artistique.

Le design ainsi que le suivi de projet a été pris en chage par Élise Gay & Kévin Donnot (E-K), Vincent Broquaire a réalisé les illustrations. Quant à nous, nous avons pris en charge le développement de la plateforme.
As part of France Design Week 2021, Prenons part ! is an exhibition centered around the design of care and social design with themes such as reuse, work and health. The work we have done concerns the creation of the visual identity of the event declined on different communication supports (posters, kakemonos, exhibition booklet, labels, invitation and program cards).
A particular attention was brought to the documents for the visually impaired people, in particular by mastering the level of contrast between the colors and by the use of the typography Luciole, which was conceived specifically for this kind of case.

Dans le cadre de la France Design Week 2021, Prenons part ! est une exposition centrée autour du design du soin et du design social avec comme thématiques le réemploi, le travail et la santé. Le travail que nous avons réalisé concerne la création de l'identité visuelle de l'évènement déclinée sur différents supports de communication (affiches, kakémonos, livret d'exposition, cartels, cartons d'invitation et de programme).
Une attention particulière a été apportée aux documents pour les personnes malvoyantes, notamment en maitrisant le niveau de contraste entre les couleurs et par l'utilisation de la typographie Luciole, qui a été conçu spécifiquement pour ce genre de cas.
Studiosaure is a studio creating handmade, lovingly made & laser cut jewelry. We created three videos in Instagram Story format as part of the pop-up store design in Rennes. The visual identity and website are under development.

Studiosaure est un studio de création de bijoux fait à la main, avec amour & découpés au laser. Nous avons créé trois vidéos au format Story d'Instagram dans le cadre du design pop-up Store à Rennes. L'identité visuelle et le site internet sont en cours d'élaboration.
Declinations, optimizations and checks of the files then graphic execution in the respect of the graphic charter on various supports (CD, vinyl, poster, stickers) for the album Toï Toï of the artist Suzane, released on the music label Wagram / 3ème Bureau.

Déclinaisons, optimisations et vérifications des fichiers puis exécution graphique dans le respect de la charte graphique sur différents supports (CD, vinyle, poster, stickers) pour l'album Toï Toï de l'artiste Suzane sorti sur le label de musique Wagram / 3ème Bureau.
The Modern Age is a book that brings together reproductions of photographs, film images and posters, and album covers through the practice of drawing. These drawings are then put in relation with music lyrics to create unexpected encounters, new dialogues like Luc Lagier's show Blow Up on the Arte channel where he declared in Télérama in 2019:
"I play with images, I take stock of myths, I try to create bridges between films […] Editing creates collisions; the Internet is the place for these collisions."

The Modern Age est un ouvrage qui rassemble des reproductions de photographies, d'images et d'affiches de films, de pochettes d'albums par le biais de la pratique du dessin. Ces dessins sont ensuite mis en relation avec des paroles de musiques pour créer des rencontres inattendues, de nouveaux dialogues à l'image de l'émission Blow Up de Luc Lagier sur la chaîne Arte où il déclarait dans Télérama en 2019 :
"Je joue avec les images, je fais le bilan des mythes, je tente de créer des passerelles entre les films […] Le montage crée des collisions  Internet est le lieu propice à ces carambolages."
October 12, 2011: The Pebeco foundry, based in Port-Brillet in Mayenne, closes its doors. The city bought it for a symbolic euro, but any possibility of rehabilitation of the place is abandoned: too polluted, too expensive. The factory is therefore left in a state of ruin. But in the middle of the metal beams and sand dunes, a new ecosystem develops: almost ten years later, vegetation settles in the old foundry, benefiting from conditions that make its evolution favorable. And in the middle of this environment, which is astonishing to say the least, two curious people, camera in hand, try to draw a portrait of this ruderal vegetation and the new spaces in which it is taking shape.

12 octobre 2011 : La fonderie Pebeco, basée à Port-Brillet en Mayenne, ferme ses portes. La ville la rachète pour un euro symbolique, mais toute possibilité de réhabilitation du lieu est abandonnée : trop pollué, trop cher. L'usine est donc laissée à l'état de ruine. Mais au milieu des poutres métalliques et des dunes de sable, de fonte se développe un nouvel écosystème : près de dix ans plus tard, la végétation s'installe dans l'ancienne fonderie, bénéficiant de conditions rendant favorable son évolution. Et au milieu de cet environnement pour le moins étonnant, deux curieux, appareil photo à la main, tentent de dresser un portrait de cette végétation rudérale et des nouveaux espaces dans lesquels elle prend forme.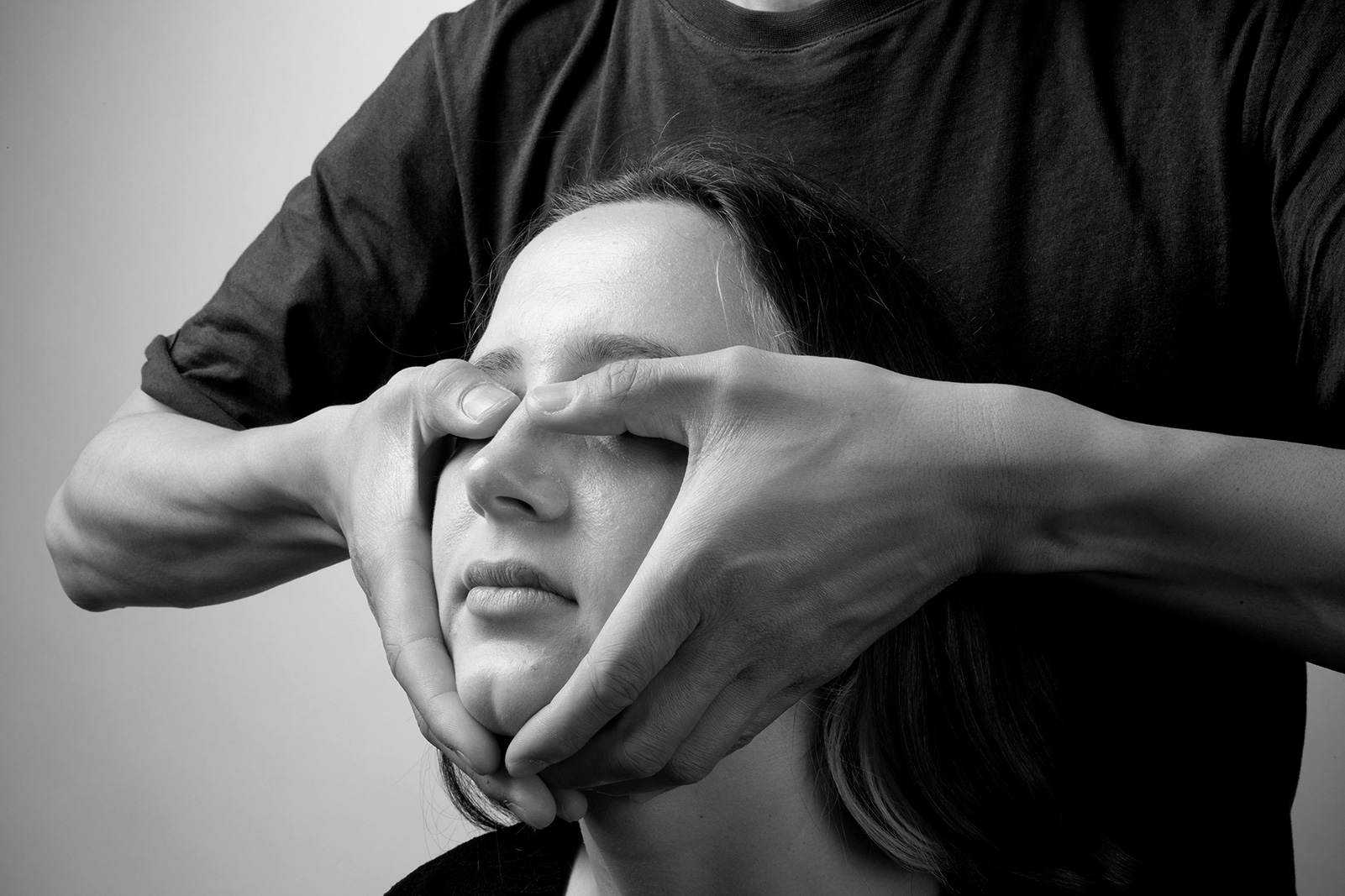 Invisible Waves is a musical project started in 2018, motivated by the purchase of a synthesizer, namely the OP-1 from the Swedish brand Teenage Engineering. The music is at the crossroads of ambient, synthwave and other genres assimilated to the large family of electronic music. This first album, mostly composed in a bedroom, is made up of 12 songs for a total duration of 1 hour and 45 seconds.
The project is composed of the vinyl sleeve, with two sub-pockets for the two white LPs, accompanied by an A4 format publication gathering texts on the genesis and development of the songs as well as black and white photographs.

Invisible Waves est un projet musical démarré en 2018, motivé par l'achat d'un synthétiseur, à savoir l'OP-1 de la marque suédoise Teenage Engineering. La musique se situe aux croisement de l'ambiant, de la synthwave et d'autres genres assimilés à la grande famille de la musique électronique. Ce premier album, composé majoritairement dans une chambre, est constitué de 12 chansons pour une durée totale de 1 heure et 45 secondes.
Le projet est composé de la pochette vinyle, avec deux sous-pochettes pour les deux 33 tours blancs, accompagnés d'une publication au format A4 recueillant des textes sur la genèse et l'élaboration des morceaux ainsi que des photographies en noir et blanc.
In 2019, Rennes hosted the third edition of the "Exemplaires" Biennial, an event bringing together thirteen art and design schools and universities to highlight the exemplary nature of French-language publishing production. The website plays on the structure of a book, i.e. the imposition sheets, which accumulate to form the various tabs. The one-page structure evokes a block of sheets that follow one another. The layout principles, the typography and the superimposition play that varies with each refresh take up exactly the characteristics of the original poster, as if it had been decomposed on a web page.

Rennes a accueilli en 2019 la troisième édition de la Biennale "Exemplaires", une manifestation regroupant treize écoles d'art et de design et universités afin de mettre en lumière l'exemplarité de la production éditoriale francophone. Le site web joue sur la structure d'un livre, à savoir les feuilles d'imposition, qui s'accumulent pour former les différents onglets. La structure en une page évoque un bloc de feuilles qui se succèdent. Les principes de mise en page, la typographie et le jeu de surimpression qui varie à chaque rafraîchissement reprennent à l'exactitude les caractéristiques de l'affiche originelle, comme si celle-ci avait été décomposée sur une page web.
The selection of the ÉESAB – Rennes in the framework of the Biennale "Exemplaires" revolved around the representation of movement in books. The publication was in fact thought to echo the movement in particular through the cover, where we find the colophon which looks like the end credits of a film with its emblematic vertical development. The head and foot margins are very close to the edges of the document, giving it the fluidity of an almost uninterrupted optical scrolling. The position of each paragraph of text is rhythmic if it is followed by an image or not, evoking a dance in two steps.

La sélection de l'ÉESAB – Rennes dans le cadre de la Biennale "Exemplaires" s'articulait autour de la représentation du mouvement dans les livres. La publication a été pensée de fait à ce qu'elle puisse faire écho au mouvement notamment par le biais de la couverture, où l'on retrouve le colophon qui a des allures de générique de fin de film avec son développement vertical emblématique. Les marges en tête et pied sont très proches des bords du document, lui conférant ainsi de la fluidité d'un défilement optique presque ininterrompu. La position de chaque paragraphe de texte est rythmée s'il est suivi d'une image ou non, évoquant une danse en deux temps.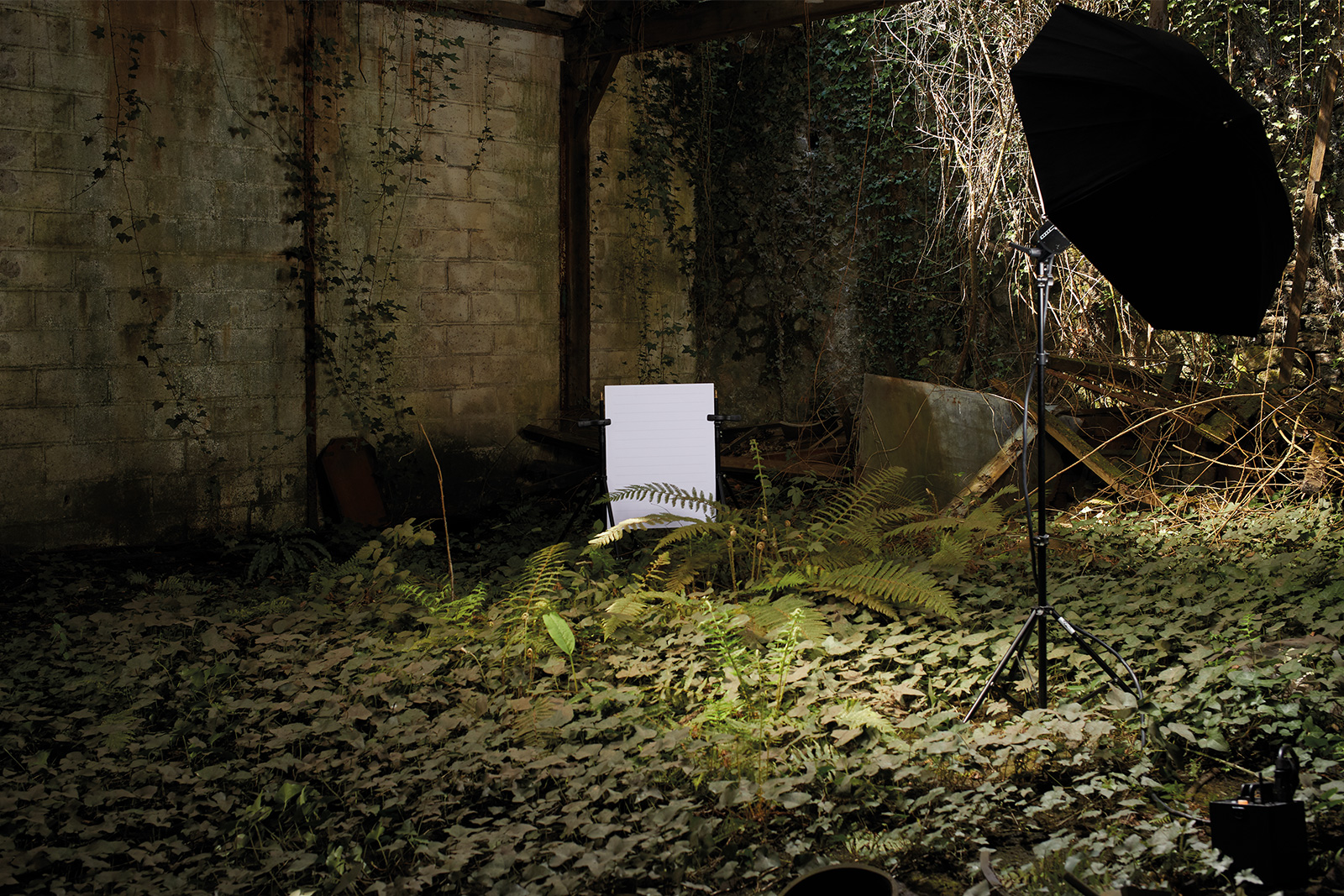 Windmill is a publishing house conceptualized in 2016. Its first releases, Give Me All The Time of The World and I Will Ruin It In A Heartbeat and There's A Soul In Me And I Don't Know What To Do With It, are short stories that navigate between soft science fiction and are inspired by the writings of J. G. Ballard (Crash!, I.G.H, L'île de béton), among others. The publishing house prints, shapes and finishes its own publications in a pure DIY tradition, in total independence.

Windmill est une maison d'édition conceptualisée en 2016. Ses premières sorties, à savoir Give Me All The Time of The World and I Will Ruin It In A Heartbeat et There's A Soul In Me And I Don't Know What To Do With It, sont des nouvelles qui naviguent entre la soft science fiction et s'inspirent entre autre d'écrits de J. G. Ballard (Crash!, I.G.H, L'île de béton). La maison d'édition imprime, façonne et finit elle-même les publications dans une pure tradition DIY, dans une indépendance totale.
This publication brings together research on Arabic calligraphy of the kufi (or kufic) type, which is the oldest form of Arabic calligraphy since its appearance dates back to the first Korans. These studies later led to the development of a typographical system called Matahah, halfway between Arabic and Latin characters, using the construction principles of the square kufi. This makes it possible to generate perfectly readable text or purely graphic compositions of the labyrinthine type, thanks to connections between glyphs on two axes and extensions of the tracings.

Cette publication regroupe des recherches sur la calligraphie arabe de type kufi (ou coufique), qui est la forme la plus ancienne de la calligraphie arabe puisque son apparition remonte aux premiers corans. Ces études ont permis par la suite de développer un système typographique appelé Matahah, à mi-chemin entre les caractères arabe et latin, en reprenant le principes construction du kufi carré. Cela permet de générer du texte parfaitement lisible ou des compositions purement graphiques de type labyrinthique, grâce à des connexions entre glyphes sur deux axes et des extensions des tracés.